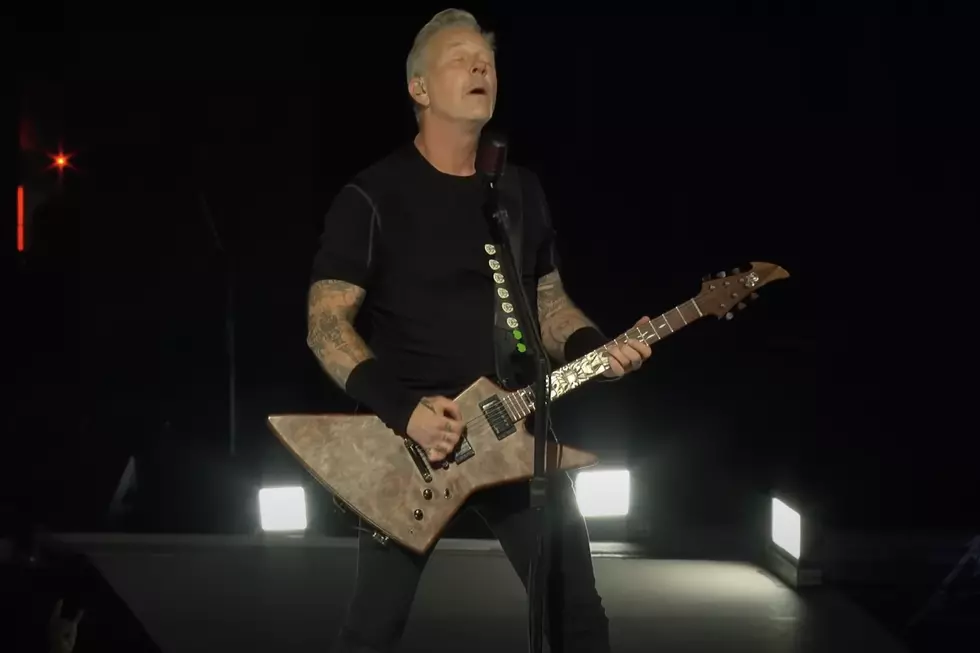 'The Ultimate Metallica Show' Recap: 'Reload' Demo, Live Track in Denmark + More
Metallica via YouTube
I know I say it every week, but this past weekend's Ultimate Metallica Show was a lot of fun. Thank you for letting me crash your weekend for a couple of hours as we celebrated all things Mighty Metallica.
As usual, we covered a lot of ground together, including spinning some killer live tracks and heavy cover songs. But the standout moment for me was pulling out a demo from Reload that a lot of fans probably haven't heard. It comes from one one of Metallica's exclusive Fan Can releases, and you can see which track I played in the full recap and playlist below.
The Ultimate Metallica Show — Hour 1
The Ultimate Metallica Show — Hour 2

If you have any requests or memories you want to share with the rest of the Ultimate Metallica family, make sure to send me a message in the Ultimate Metallica app and let me know. And it's hard to believe, but we're getting closer and closer to Halloween, so hit me up with any spooky tunes or awesome cover songs you think we should include!
Watch Metallica Perform "Bleeding Me" Live in Copenhagen
Metallica Fans Share Some of Their Favorite Lyrics
We asked you
, the Metallica Family, what your favorite lyrics from the thrash legends are—and you answered. Though we aren't sharing every single response here, we've picked some of our favorites. In the gallery below, you'll see the lyrics, the song name and even the social media handle of each Metallica fan. What's your favorite lyric or line from a 'Tallica tune? Which one did we totally miss?
Send us a message in our app
and let us know.
Some of Our Favorite Live Photos of Lars Ulrich
As iconic as James Hetfield is, as much of a shredder as Kirk Hammett is and as crazy as Robert Trujillo is onstage, there might be no member more associated with Metallica than Lars Ulrich.
Afterall, he's the reason the band even exists. He's a major part of the songwriting process. He's the voice that stood up for Metallica and musicians across the globe in the wake of Napster.
After hours and hours of rifling through photos of Ulrich, we whittled this list down to just a few of our favorite live shots from the last 20 years. Of course, there's no way to encapsulate Ulrich in a mere photograph, but as you will no doubt be able to tell, you can get pretty close.