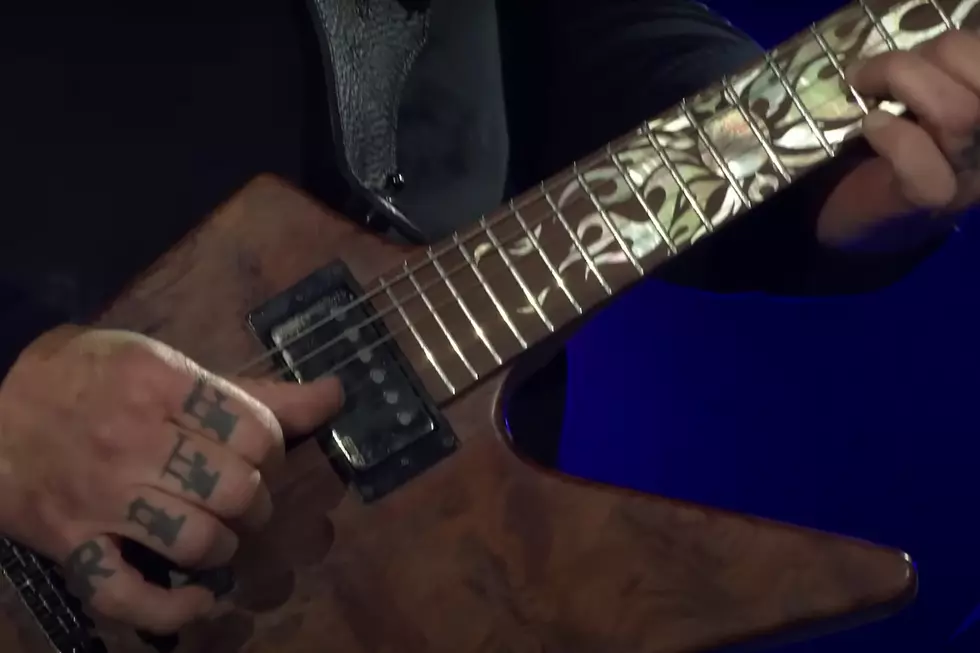 Watch Metallica Perform 'No Leaf Clover' and 'One' Live in Clisson, France
Metallica via YouTube
On June 26, Metallica headlined the final night of Hellfest at Val de Moine in Clisson, France, and they put together—as expected—a crushing performance for tens of thousands of metal fans. The full show is available to stream and download via LiveMetallica.com and nugs.net.
In addition to the full show being archived for all of rock eternity, Metallica have also released two brand-new live videos from Hellfest: "No Leaf Clover" from S&M and "One" from ...And Justice For All. You can watch both in the players below.
Watch Metallica Perform "No Leaf Clover" Live in France

Watch Metallica Perform "One" Live in France
Hellfest officially launched in 2006 and over the years has become one o the biggest metal festivals across Europe. Though it's a huge gathering and has been around for awhile, 2022 marked the first time Metallica ever performed at Hellfest. In addition to "No Leaf Clover" and "One," their show included a career-spanning set including songs like "Whiplash," "Creeping Death," "Sad But True" and "Dirty Window."
Metallica Setlist — June 26, 2022 at Hellfest in Clisson, France
This year's edition of Hellfest was split into two parts. Part 1 took place June 17-19 and featured acts like Deftones, Ghost, Megadeth, Gojira and Korn. Part 2 spanned June 23-26. In addition to Metallica's headlining set, Guns n' Roses, Nine Inch Nails, Scorpions, Ministry and Whitesnake all performed.
Metallica have three remaining shows scheduled for 2022, including a headlining set at Lollapalooza on July 28. In August, they will play two stadium shows, first at Highmark Stadium in Buffalo on Aug. 11 and then at PNC Park in Pittsburgh on Aug. 14. You can get details on those shows here.
Check Out Photos From Metallica's Hellfest Performance
Every Thrash Metal 'Big 4' Album Ranked
An incredibly diverse collection of albums, ranked from worst to best!
Follow Loudwire's 'Early Thrash: The Beginning & The '90s' playlist
here
.
Some of Our Favorite Live Photos of Robert Trujillo
If you've ever seen Metallica live in the last 20 years, you know how much of a monster Robert Trujillo is onstage. From his signature helicopter spin to his barking vocals, Trujillo is a musician few can imitate. We could share thousands of photos of Trujillo doing what he does best, but we decided to trim it down to just a few of our favorites.
Sometimes in rock bands, you'll find the bassist is more subdued or prefers to stay away from the spotlight. With Trujillo, he commands the attention of the crowd—and often, the attention of his bandmates—and Metallica's live shows are better because of it.
Check out some of our favorite live shots of Trujillo below, going all the way back to when he first joined the band in 2003.