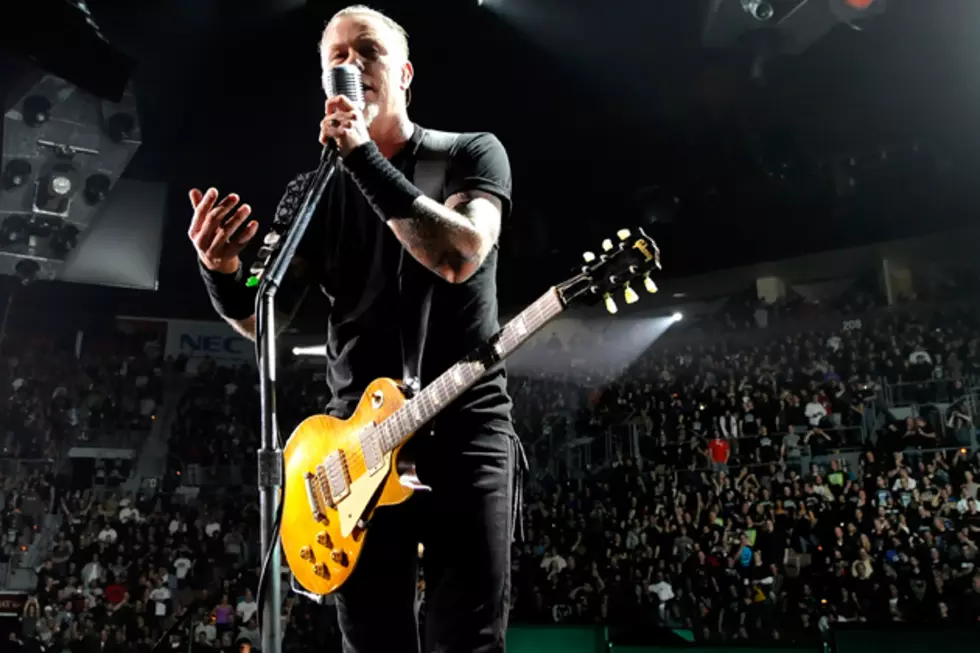 Best 'Death Magnetic' Song – Readers Poll
Ethan Miller, Getty Images
On Sept. 12, 2008, Metallica released their ninth studio album, 'Death Magnetic.' Produced by Rick Rubin, the band returned to their thrash roots with this album after releasing the highly controversial 'St. Anger' five years earlier. Regardless of your opinion on that album, one thing was for certain on that fateful Friday in '08: Metallica wrote and recorded a record that would be very well-received by fans and critics alike.
Some expected that the initial sales would be hampered for 'Death Magnetic' since it was released on a Friday, meaning it only had three days for its first-week numbers. That wasn't the case, though; the album debuted at No. 1 on the Billboard 200 chart and sold nearly half a million copies. This made 'Death Magnetic' Metallica's fifth consecutive studio album to debut at No. 1, which meant the band was the first band ever to claim that victory.
'Death Magnetic' might not be your favorite Metallic album - then again, it very well might be! - but we know that you have one track that you love more than any other song. So which tune is it? Could it be the album opener, 'That Was Just Your Life,' or maybe the third installment in the Unforgiven series, 'The Unforgiven III.' Maybe it's the instrumental tune, 'Suicide & Redemption,' or the thrash-heavy, 'My Apocalypse.' Cast your vote below and then let us know why you picked that song in the comments section!