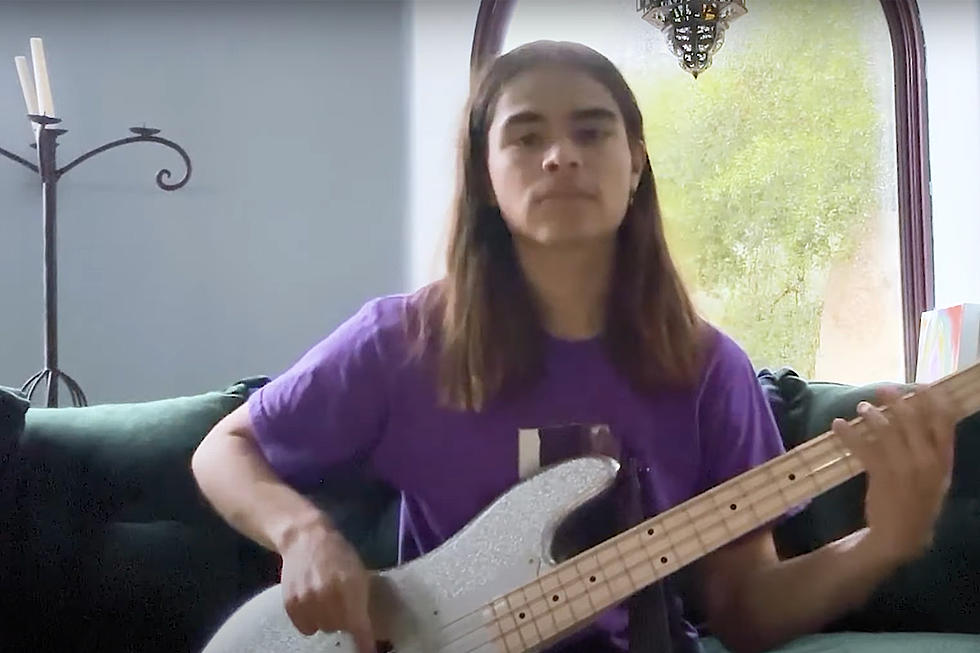 Tye Trujillo Plays His Favorite Bass Parts of Songs
YouTube: Loudwire
In just a short amount of time, Tye Trujillo has emerged as an in-demand bassist, having filled in for Korn and Suicidal Tendencies while also getting his own career off the ground with the bands OTTTO and Feed the Beast. In this edition of Gear Factor, Tye takes us down his path to choosing the bass as his given instrument and shares some of the bass parts from songs that paved the way in his musical education. And yes, Tye also drops a few of his own favorite bass parts from his own bands.
While you might think Tye picked up the bass through family ties (his dad is Metallica's Robert Trujillo), he reveals that it actually happened through trial and error.
"I first started getting interest in picking up the bass when I was about 7-years-old. I had tried playing guitar previously and I realized that wasn't really so much my thing," he explains. "I was more interested in kind of laying it down with the drummer in the back while the guitar was soloing and noodling around. At first I thought all solos were hard to play on the guitar, so I was like, 'I want to play the simpler instrument.' I thought bass was the simpler instrument at the time. It might be simpler with four strings, but really I think it's just as complicated."
That said, his dad's music did inspire him once he picked up the bass. "I remember when I first heard 'Violent Funky' by Infectious Grooves, that bass intro made me want to pick up the bass guitar," he reveals before digging into the song on his instrument.
But, as Tye reveals, he couldn't just graduate to playing that song right off the bat, so one of his early favorites as he leaned to play was the bass bridge from Green Day's "Welcome to Paradise" that he learned in an after school rock band program.
READ MORE: Kirk Hammett Praises Tye Trujillo's 'Master of Puppets' Playing on 'Stranger Things'
Tye is primarily self-taught, though he admits asking for help when needed. And who better to go to than his father when he wanted to learn Metallica's "(Anesthesia) - Pulling Teeth."
As Tye got a little older, he started working up his own material, and even shares a bass intro he wrote for the theme to the series Ghost Rider.
Eventually joining a band, Trujillo has let his creativity flow through his primary outlet, OTTTO. To finish up his video, Trujillo displays some of his favorite bass parts from throughout his time with the band, including bits of "Rising Machines," "Trip," "Skyscraper," "Cosmos" and "My Pain." Check it all out below.
You can keep up with OTTTO and get your orders in for their Life Is A Game album here. And be on the lookout for another of Tye's bands, Feed the Beast.
Tye Trujillo Plays His Favorite Bass Parts of Songs
15 Rock + Metal Bands Featuring Kids of Rockstars