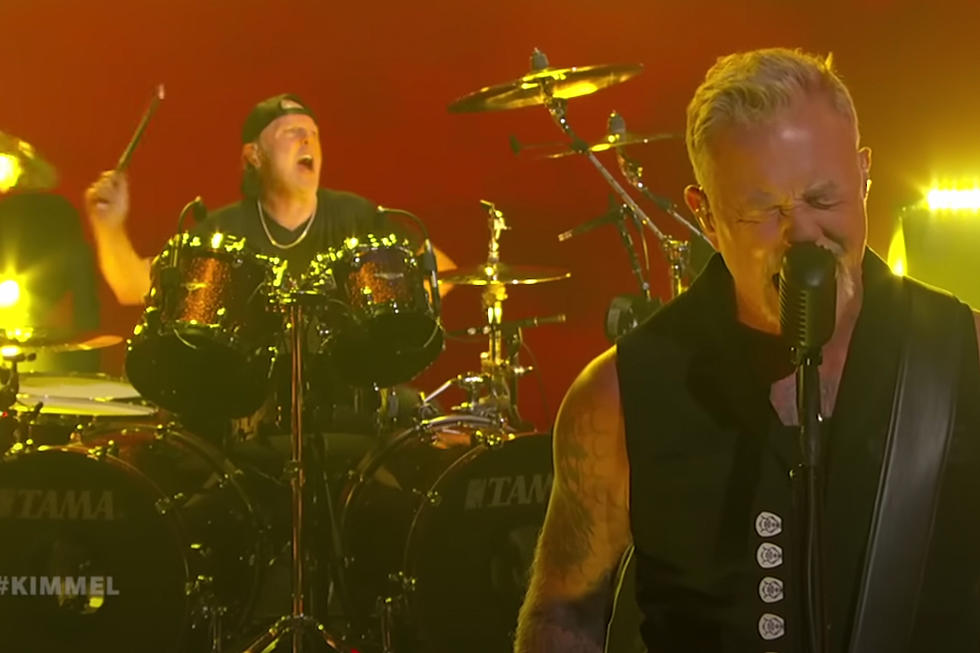 'The Ultimate Metallica Show' Recap: Kimmel, Ghost, Kansas City + More
Jimmy Kimmel Live via YouTube
The Ultimate Metallica Show — Hour 1
The Ultimate Metallica Show — Hour 2

Watch Metallica Perform "If Darkness Had a Son" on Jimmy Kimmel Llive!
'The Metallica Blacklist': 10 Best Metallica Cover Songs on 'Black Album' Tribute
While a compilation of 53 bands covering 12 tracks from one Metallica album is bound to include some misses, The Metallica Blacklist includes a considerable amount of hits. Listening to it over and over and over again, we've picked out the 10 best "Black Album" covers from The Metallica Blacklist; check them out in this gallery.
Metallica: The Week They Released '72 Seasons'
There's no question that Metallica's new album, 72 Seasons, was already one of the world's most anticipated releases of the year when it came out on April 14. Leading up to that release, Metallica only upped the anticipation with performances and appearances on Jimmy Kimmel Live! and The Howard Stern Show and with their global listening party on Thursday, April 13. There was a lot more that happened to celebrate the release, too, so we put together some of our favorite moments of the 72 Seasons release week in the gallery below.