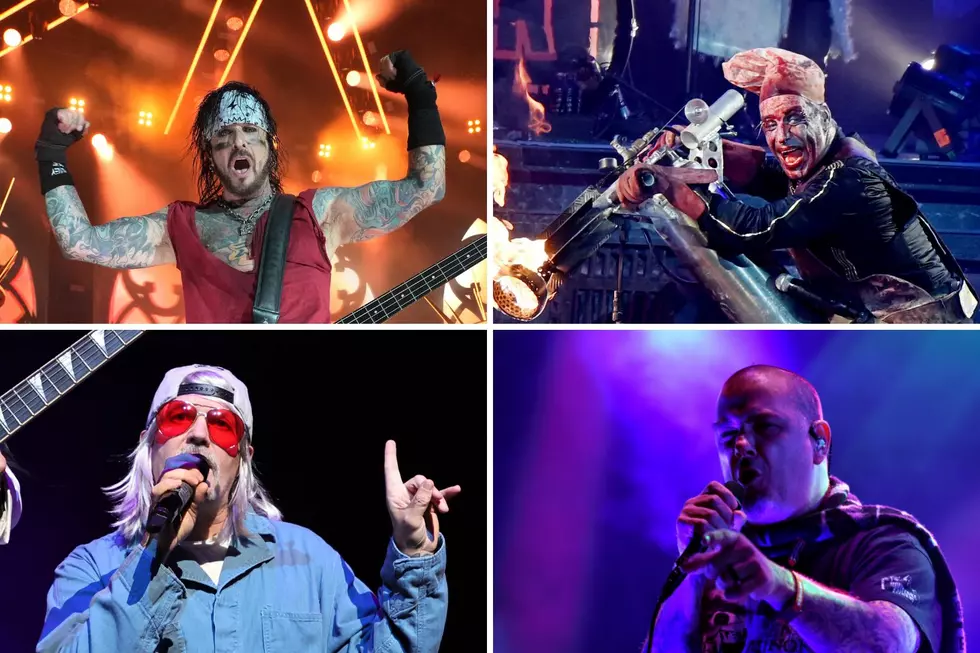 The Rock + Metal Bands Touring in 2023 – Guide
Kevin Mazur / Malte Krudewig / Guillermo Legaria Schweizer / Theo Wargo, Getty Images
It's tour time! Rock and metal bands are hitting the road hard in 2023, and Loudwire is here to round them all up for you. Buckle up and get ready for a great year, because these are the bands touring in 2023.
Are you prepared for another year of stellar shows and massive tours from a mix of rock and metal bands? Because there's a lot of that to get excited about in 2023. It's undoubtedly going to be a year filled with rock.
But don't worry if you can't remember all the tour dates offhand. We have the bands' 2023 schedules covered right here for you to scroll through. And be sure to stay on your toes, because some bands — Metallica, Pantera and more — are already plotting 2024 dates, as well. What could be more exciting than that?
For now, let's take a look at 2023, the year that lies before us. Consider this your guide to the rock and metal bands touring in 2023. Get stoked! And run, don't walk, to get your tickets now.
Your Guide to Rock + Metal Bands Touring in 2023
Check out over 100 rock + metal bands' touring schedules for 2023.