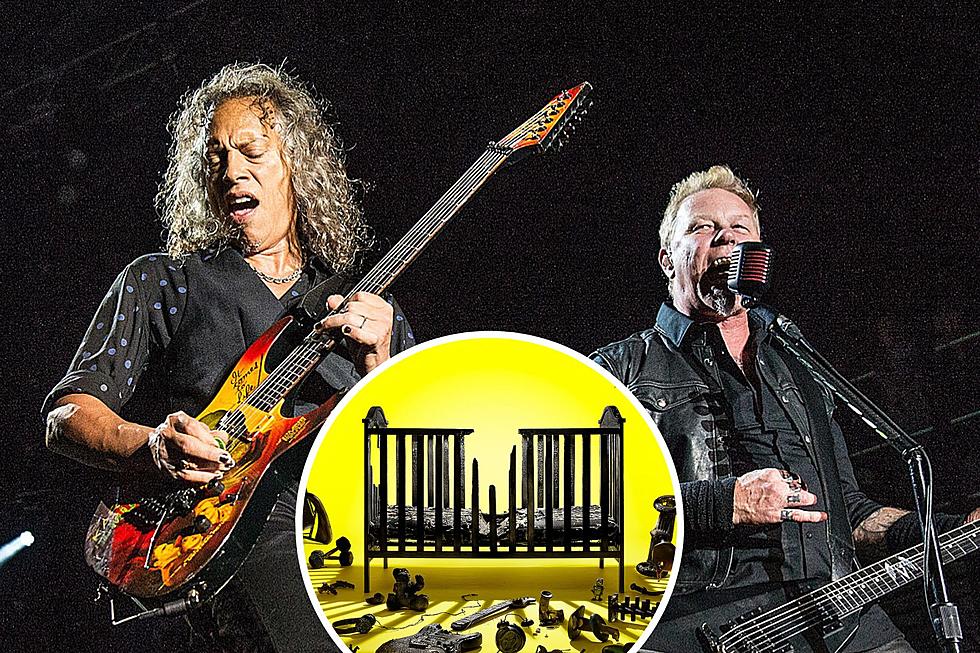 Metallica Share Super Thrashy Teaser Clip for Fourth '72 Seasons' Song
Amy Harris, Loudwire / Blackened Records
Now that we're less than a month away from the release of Metallica's long-awaited new album 72 Seasons, the metal legends have shared a teaser track for a fourth album track and it sounds like pure, ripping, old school thrash.
It's not completely unexpected, right? After all, this is still Metallica here and they have not at all been shy about embracing their roots on the two previous albums, 2016's Hardwired to Self-Destruct and 2008's Death Magnetic. Amid the more mid-paced, sprawling tracks some pure thrash/classic metal vibes have been present, as was the case for the lead 72 Seasons single "Lux Aeterna."
In a teaser clip shared on social media, Metallica dish out 15 headbanging seconds of new material off an undisclosed song that will be revealed on Thursday (March 30).
Listen to the audio clip below.
READ MORE: We Answer The Most Searched Questions About Metallica
In addition to "Lux Aeterna," Metallica have released "Screaming Suicide" and "If Darkness Had a Son." Each of those tracks are starkly different, indicating it's likely that this record, too, will have plenty of depth across its 12 tracks that total 77 minutes.
Regarding "Screaming Suicide," a song which was designed to "address the taboo word of suicide," James Hetfield said, "The intention is to communicate about the darkness we feel inside. It's ridiculous to think we should deny that we have these thoughts. At one point or another, I believe most people have thought about it. To face it is to speak the unspoken. If it's a human experience, we should be able to talk about it. You are not alone."
72 Seasons is set for an April 14 release (pre-order on CD or vinyl) and Metallica will spend the next two years on the road promoting the album. See all of their scheduled tour dates here and head to this location for tickets.
Every Thrash Metal 'Big 4' Album Ranked
An incredibly diverse collection of albums, ranked from worst to best!
Follow Loudwire's 'Early Thrash: The Beginning & The '90s' playlist
here
.
PLAYLIST: 21st Century Thrash
Listen/follow here and view the first 100 songs on the playlist below.