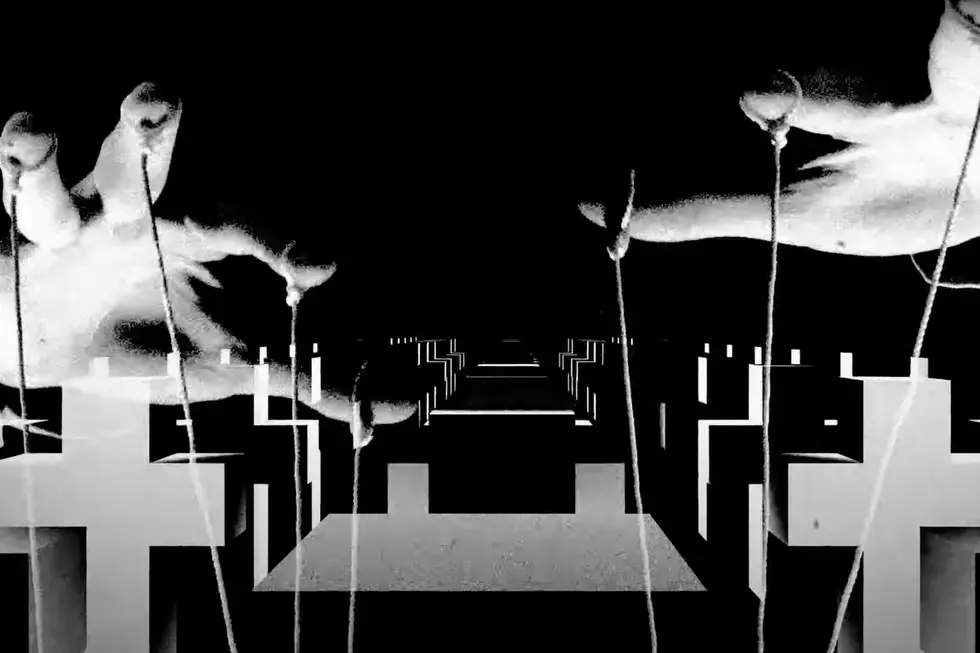 Metallica Release Official Lyric Video For 'Master of Puppets'
Metallica via YouTube
It only took 36 years, but Metallica have released an official lyric video for "Master of Puppets."
While bands typically share lyric videos as soon as a single is released, Metallica's newest video is in response to the viral success their classic track has been experiencing thanks to Netflix's Stranger Things.
Master of Puppets was released on March 3, 1986, and in 2003, after selling six million copies in the United States, was certified six times platinum. Then, in 2022, the title-track did something it never did before: It entered Billboard's Hot 100 chart for the first time ever after an epic inclusion in the fourth season of Stranger Things.
Check out the "Master of Puppets" lyric video below.
Watch Metallica's Official Lyric Video For "Master of Puppets"
The new video matches the song's lyrical content with dark, eerie images and not-so-subtle displays of James Hetfield's words. It's a perfect companion to the song and 36 years later, it gives fans a new way to experience and enjoy it.

In Enter Night: A Biography of Metallica, Mick Wall recalls an interview with Kirk Hammett in which the guitarist called Master of Puppets one of Metallica's best albums.
"We had this vision," Hammett explained. "We just wanted to make the heaviest, most consistent album we could ... it was just an amazing time for us. We were putting all the right notes in all the right places."
Metallica have performed "Master of Puppets" live nearly 1,700 times since first debuting it on New Year's Eve 1985 at the Civic Center in San Francisco. On June 3, 2006—in celebration of the record's 20th anniversary—they performed Master of Puppets in full at Rock am Ring in Nürburg, Germany, something they had never done before.
Listen to Metallica's Late-1985 Demo of "Master of Puppets"
10 Facts About Metallica's 'Master of Puppets' Only Superfans Would Know
In so many ways, Metallica would never be the same after Master of Puppets hit the streets on March 3, 1986.
Because fans already know a lot about the record—like how the title for "Leper Messiah" was inspired by lyrics to David Bowie's "Ziggy Stardust" or that "The Thing That Should Not Be" has roots in H.P. Lovecraft's writings—we decided to dig deep into the history of Master of Puppets to pull out 10 facts that only superfans would know.
The 10 Highest-Charting Metallica Songs on the Hot 100