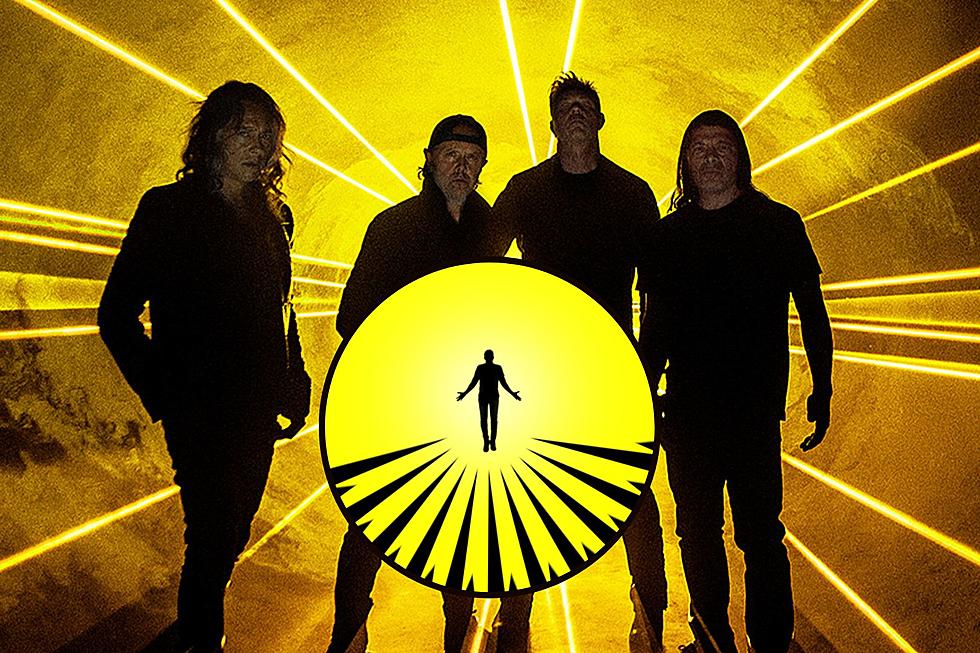 Metallica Share Exciting New, Extended Teaser of '72 Seasons' Title Track
Tim Saccenti / Blackened Recordings
After teasing fans with a 15-second audio clip of an undisclosed new song, Metallica have now shared an extended clip while also confirming that the title track to the forthcoming 72 Seasons album will arrive in full on Thursday (March 30).
The arrival of the title track will come on the heels of a trio of previously released 72 Seasons songs "Lux Aeterna," "Screaming Suicide" and "If Darkness Had a Son."
Reflecting on what this new song has to offer, James Hetfield comments, "72 seasons. The first 18 years of our lives that form our true or false selves. The concept that we were told 'who we are' by our parents. A possible pigeonholing around what kind of personality we are. I think the most interesting part of this is the continued study of those core beliefs and how it affects our perception of the world today. Much of our adult experience is reenactment or reaction to these childhood experiences. Prisoners of childhood or breaking free of those bondages we carry."
Despite a 30-second "72 Seasons" audio clip now being available (take a listen below), fans still don't have a glimpse at any of the lyrics, but it sounds like a vibrant old school thrasher, which should be enough to put an ear-to-ear smile on any headbanger's face.
READ MORE: Robert Trujillo Contributes Vocals to a Metallica Recording for the First Time on '72 Seasons'
The 72 Seasons album, Metallica's first since 2016's Hardwired... To Self-Destruct, will be released on April 14 through the band's own Blackened Recordings. A theatrical listening party will take place in select theaters worldwide on April 13 and the band will hit the road later this year at these dates. For tickets, go here.
Ranking the Opening Song on Every Metallica Album
We ranked the opening track on every one of Metallica's studio albums.
PLAYLIST: 21st Century Thrash
Listen/follow here and view the first 100 songs in the playlist below.
Ranking the Closing Song on Every Metallica Album
We ranked the closing track on every one of Metallica's studio albums.