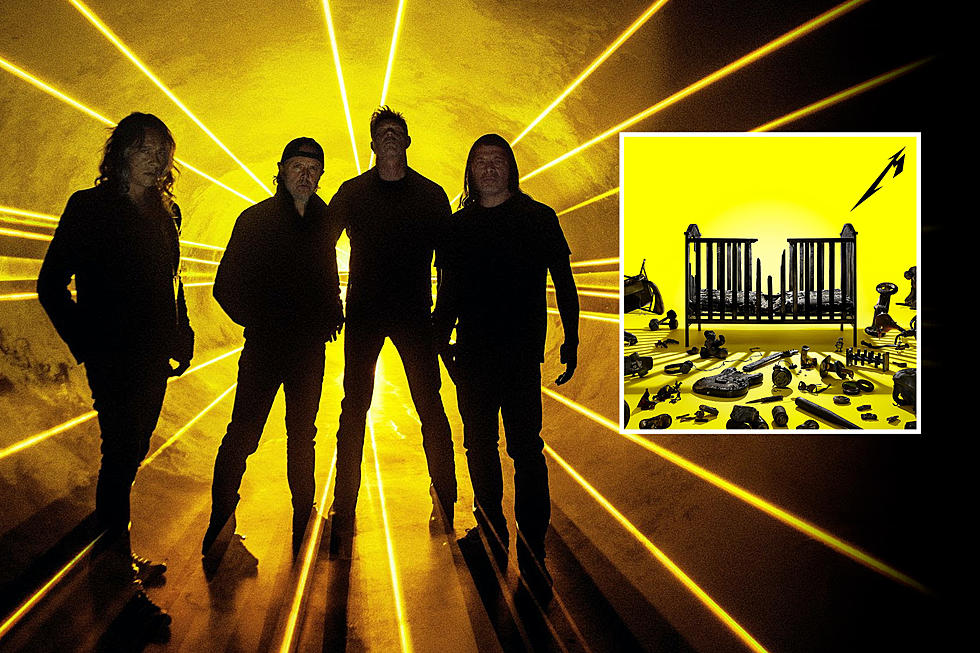 Enter to Win a Metallica '72 Seasons' Prize Package With Vinyl + Merch
Tim Saccenti / Blackened Recordings
Metallica's new 72 Seasons album is fast approaching on April 14. And to add to the excitement surrounding the release, Loudwire Nights is giving Metallica fans a chance to win a Metallica prize package containing the album on vinyl record and more.
One (1) grand prize winner will receive a bundle with 72 Seasons on vinyl and 72 Seasons on cassette plus a limited edition 72 Seasons T-shirt. A total of forty (40) runners-up will receive a 72 Seasons digital download. Entries will be accepted until April 17 at 10AM ET.
Enter the contest further down this post.
READ MORE: Metallica Have Only Had 2 Rivals for Most Google-Searched Metal Band Since 2007
Going back to last fall, Metallica fans have already been able to hear 72 Seasons' "Lux Æterna," "Screaming Suicide," "If Darkness Had a Son" and the most recently issued single, the title track. But there's still eight songs from the 12-song track list we haven't heard.
Ready to get your Metallica on? Enter the contest down below. And directly underneath, see a 72 Seasons album unboxing video starring the metal band's own James Hetfield. Metallica's "M72 World Tour" starts this month. Get Metallica concert tickets here.
Loudwire Nights airs nightly beginning at 7PM ET. You can tune in to the show anytime from anywhere at this link, or by downloading the Loudwire app. Also, be sure to subscribe to Loudwire's newsletter to keep up with all the latest rock and metal news.
Metallica, 72 Seasons Vinyl + Casssette
Watch: James Hetfield Unboxes 72 Seasons
Ranking the Closing Song on Every Metallica Album
We ranked the closing track on every one of Metallica's studio albums.