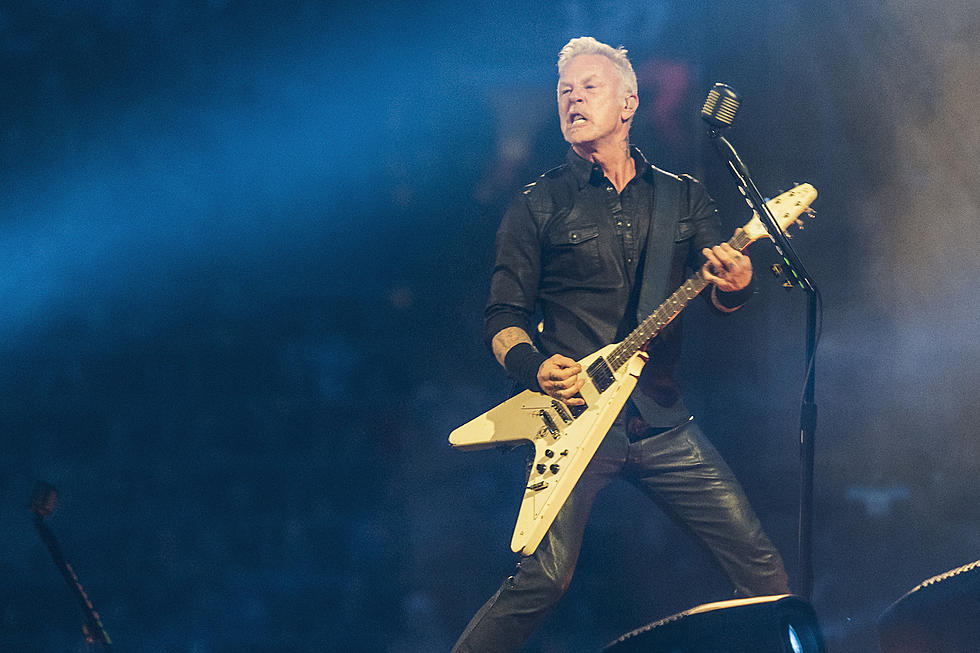 'The Ultimate Metallica Show' Recap: 42 Years of Metallica in Two Hours
Ashley Ooms, Getty Images
On the hype sticker for Metallica's new album, 72 Seasons, there's a "slogan" that reads, "42 YEARS OF METALLICA IN OVER 77 MINUTES." I think that's a pretty good way of capturing our latest edition of The Ultimate Metallica Show, too.
From 72 Seasons to Kill 'Em All, we covered Metallica's entire career on this past weekend's show, and we also pulled out a couple of epic cover songs from the South Korean rockers YB and the always-pummeling Machine Head.
If you missed the show, you can stream it here. And as always, the complete playlist is below.
The Ultimate Metallica Show — Hour 1
READ MORE: Poll: Which New Metallica Song Do You Want to Hear Live the Most?
The Ultimate Metallica Show — Hour 2

Don't forget, you can always text me in the Ultimate Metallica app during the week if you want to get a request in for an upcoming show. Drop me a line and let's connect!
Watch Metallica Perform "Bleeding Me" Live in Copenhagen
'The Metallica Blacklist': 10 Best Metallica Cover Songs on 'Black Album' Tribute
While a compilation of 53 bands covering 12 tracks from one Metallica album is bound to include some misses, The Metallica Blacklist includes a considerable amount of hits. Listening to it over and over and over again, we've picked out the 10 best "Black Album" covers from The Metallica Blacklist; check them out in this gallery.
Here Are Some of Our Favorite Metallica T-Shirts
Metallica have not only created some of the best heavy metal in the last 40 years, they've also created some of the most iconic T-shirts. In the last four decades, they've worked with incredible artists like Pushead, Brian Ewing and others to bring their songs and albums to life. In the gallery below, we've picked out some of our favorite T-shirts that are currently available at Metallica's official online store. Which one is your favorite?