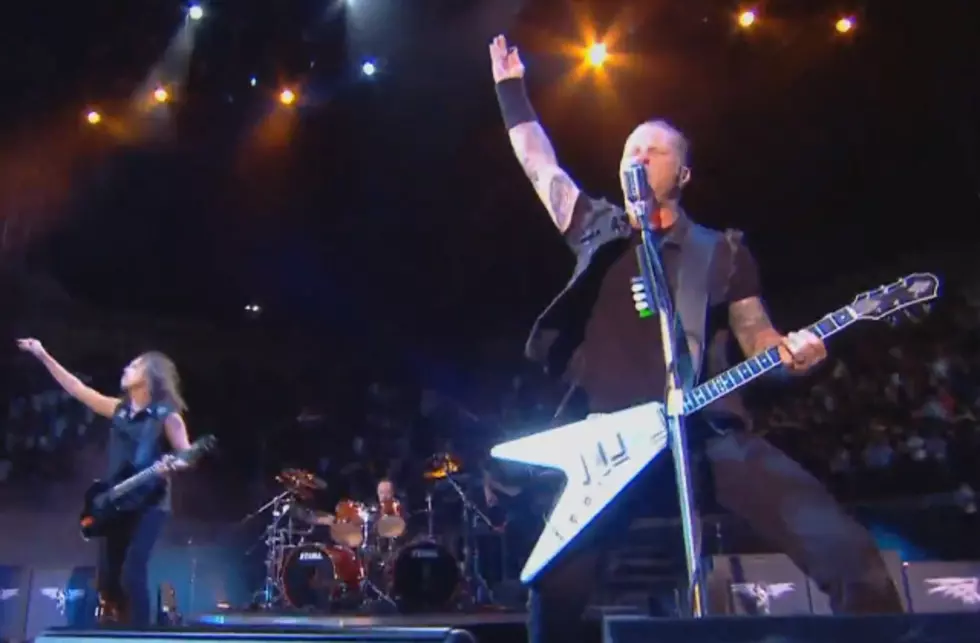 'Stone Cold Crazy' – Story Behind the Song
YouTube
When you think of Metallica and cover songs, certain bands immediately pop into your head: The Misfits, Motorhead and Black Sabbath, just to name a few. A band you might not think of is actually responsible for one of Metallica's most popular cover songs. Originally released in 1974, Queen's 'Stone Cold Crazy' has turned into a staple in Metallica's deep cover catalog.
It's hard to believe that a song like 'Stone Cold Crazy' could come out of the same band that created 'Bohemian Rhapsody' and 'Under Pressure,' but it's true. As somewhat of a preview of the wave of thrash metal to come more than a decade later, Queen's 'Stone Cold Crazy' sounds very similar to Metallica's cover. With the speed, distortion and lyrics, Queen laid the foundation for Metallica to build from and create a brutally fast thrash masterpiece.
Metallica's cover first appeared on 'Rubaiyat,' a compilation album released in 1990 that celebrated their the 40th anniversary of their record label at the time, Elektra Records. It was after that album that Metallica picked up their second Grammy award for Best Metal Performance for 'Stone Cold Crazy.' It would later be included on the second disc of 'Garage Inc.' Metallica's rendition of Queen's tune cranks up the intensity with more speed and distortion and slightly different lyrics that include a few swear words, adding to the brutality of the song.
'Stone Cold Crazy' was first played by Metallica in front of a live audience on Nov. 2, 1991 at The Palace of Auburn Hills in Detroit, Mich. To date, the song has been played well over 100 times, usually as part of the band's encore set; at the first performance in 1991, it was the second to last song, following 'Battery' and leading into 'Enter Sandman.'
Watch Metallica Perform 'Stone Cold Crazy' - Nimes, France - July 7, 2009