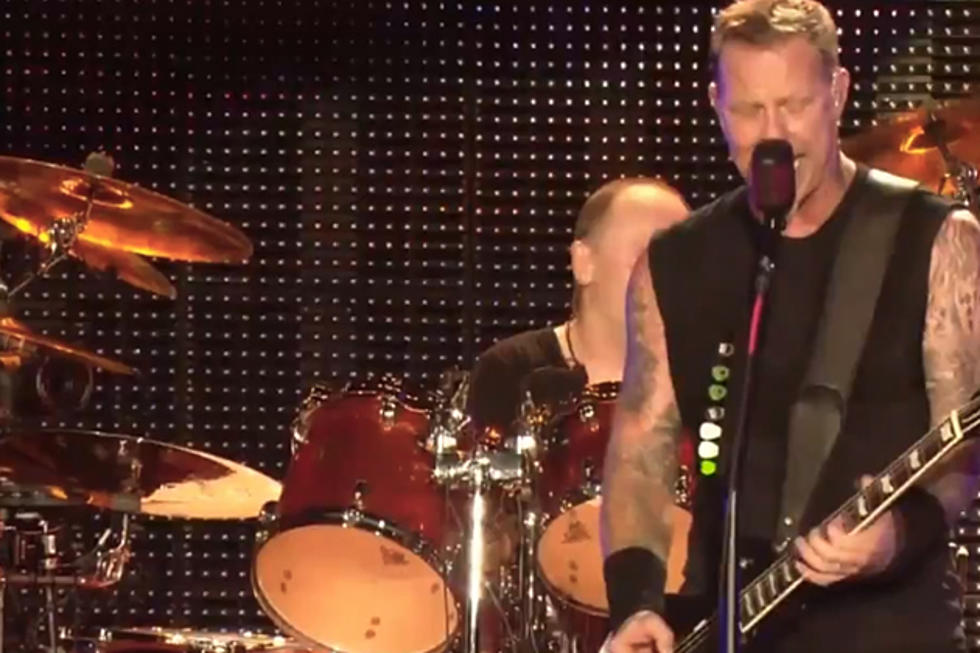 Metallica Perform 'Escape' For the First Time Ever – Video of the Week
YouTube
On June 23, 2012, history was made for a number of reasons. That fateful Saturday marked the first day of a two-day festival created, organized and executed by Metallica, the first of its kind for the legendary rock band. Metallica headlined both days of the festival, known as Orion Music + More, making it the first time they ever performed in Atlantic City, N.J. For the 30,000 fans in attendance that first night, though, history was made for a much more important reason: Metallica played their classic album, 'Ride the Lightning,' in its entirety for the first time ever.
Playing 'Ride the Lightning' in its entirety meant fans were treated to songs they don't hear live that often, songs like 'Trapped Under Ice' and 'The Call of Ktulu.' One song stood out like no other, though. "This is groundbreaking here, this is historical," James Hetfield told the crowd before the band broke into 'Escape.' Why was performing 'Escape' groundbreaking? The sixth track from Metallica's 1984 album, up until June 23, 2012, had never been played at a concert. "The song that we never wanted to play live, ever, is now on the setlist," Hetfield explained to his fans.
It's probably safe to say that unless they play 'Ride the Lightning' in its entirety again (which might happen with the album's 30th anniversary approaching in 2014), Metallica's performance of 'Escape' at Orion will go down in history as the one and only time it was ever played before a live audience. Fortunately for fans who weren't able to make it to Orion - or those who just want to relive the historical experience - you can watch the performance right here.
Metallica Perform 'Escape' - Orion Music + More, Atlantic City, N.J. - June 23, 2012