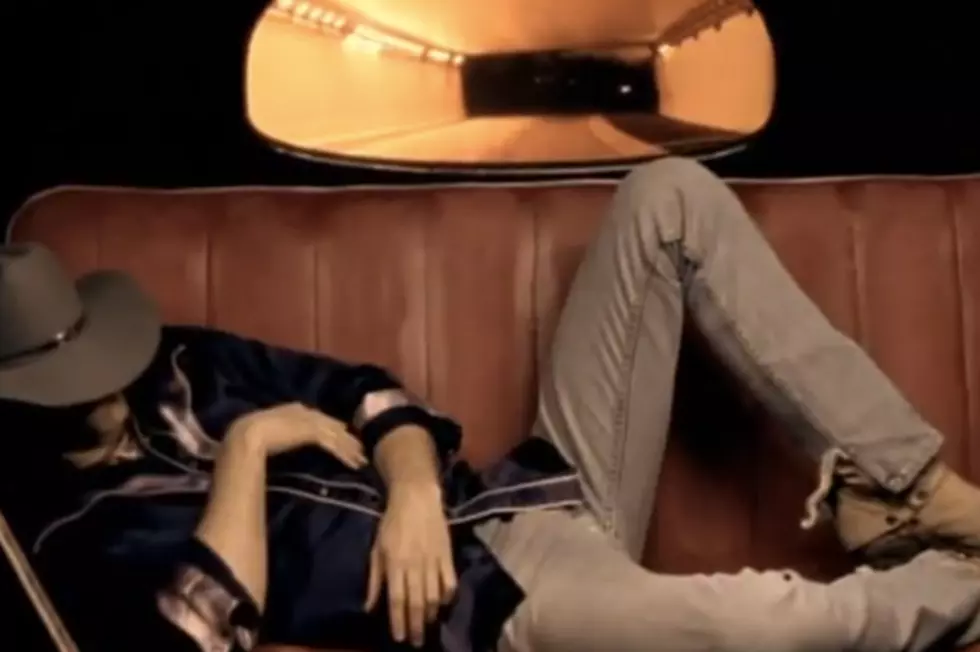 Metallica, 'Mama Said' – Official Music Video
Metallica via YouTube
Metallica's ninth music video of their career is also one of their lesser-known videos. "Mama Said" marks the third single from the album Load and is the second and final Metallica video directed by Dutch filmmaker Anton Corbijn.
Watch Metallica's Official Music Video For "Mama Said"
For the very heartfelt song that follows a personal look into singer James Hetfield's relationship with his mother—who passed away when he was 16 years old—Corbijn put a unique spin on the music video. For the entire clip, Hetfield is sitting in the back of a car that appears to be traveling through different parts of the country.
While Hetfield is the predominant figure in the video, there is a point where the other three members of Metallica are seen walking in front of the car; guitarist Kirk Hammett points at Hetfield as he walks away.
There's no question that the song itself stands out in Metallica's extensive catalog, so it only makes sense that the music video stands out as well.

Though it was released as an official single from Load, "Mama Said" has never been played live by Metallica as an entire band; however, Hetfield has played it live solo with just an acoustic guitar twice.
The video was filmed in November 1996 in London, England, and has never aired in the United States.
Watch James Hetfield Perform "Mama Said" on Later...with Jools Holland in 1996
Metallica: A Photo Timeline of Their Remarkable Career