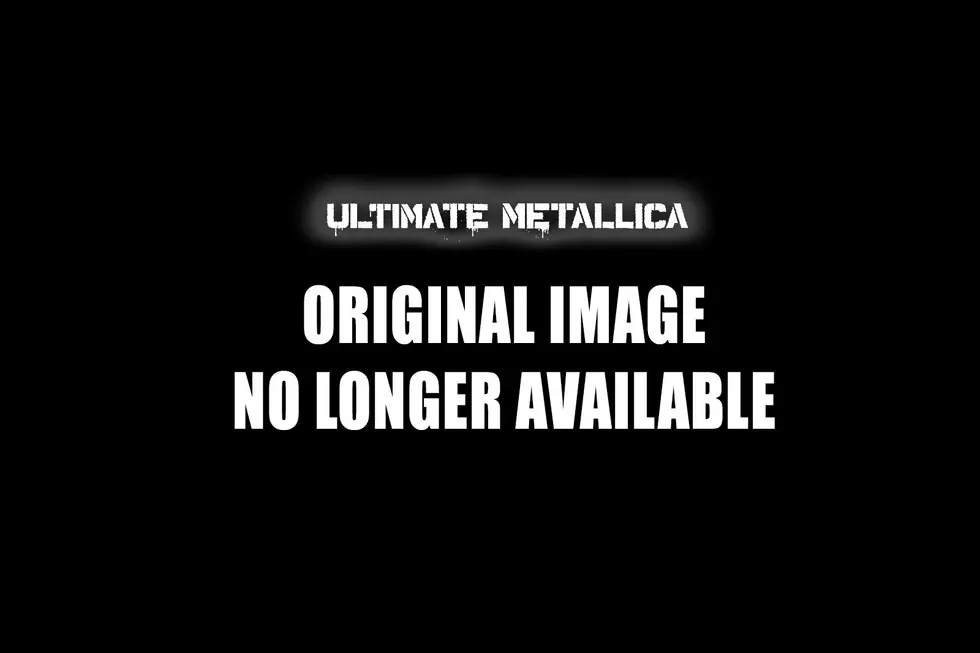 Metallica Live in New Orleans – October 27, 2012
LiveMetallica.com
In a surprise to many fans, Metallica announced that they would be returning to the stage for one final show in 2012, this coming after it was declared their last show would be at Outside Lands in San Francisco. In an effort to help out fellow rockers Green Day, though, Metallica accepted the invitation to fill-in for their friends headlining the second night of New Orleans' Voodoo Music + Art Experience on Oct. 27.
For the thousands of fans in attendance, they experienced a once-in-a-lifetime concert. From witnessing the final 'Tallica show of 2012 to hearing the band jam a portion of Green Day's hit single, 'American Idiot,' the Voodoo festival proved to be more fun than anyone could have imagined. With a set that included 'Hit the Lights,' 'Harvester of Sorrow,' 'Orion' and 'Holier Than Thou,' Metallica wanted their first gig at Voodoo (a festival that has been around for over a decade) to be one no concertgoer would soon forget. The encore of 'Creeping Death,' 'Battery' and 'Seek & Destroy' solidified those efforts.
Only the eighth time Metallica has played in New Orleans in their three decade career, the band's performance at the Voodoo festival is definitely one every fan will want in their collection.
Oct. 27, 2012 – Voodoo Music + Art Experience, New Orleans, La. – Set List
'Hit the Lights'
'Master of Puppets'
'Holier Than Thou'
'Harvester of Sorrow'
'Of Wolf and Man'
Kirk Solo #1
'Welcome Home (Sanitarium)'
'All Nightmare Long'
'Sad But True'
Bass Solo
'Fade to Black'
'Orion'
'One'
'For Whom the Bell Tolls'
'Blackened'
Kirk Solo #2
'Nothing Else Matters'
'Enter Sandman'
'Creeping Death'
'Battery'
'Seek and Destroy'
Total Running Time: Two hours, two minutes, 8 seconds
Metallica Show Notes
This was the 33rd show that Metallica performed in 2012.
Metallica was asked to fill in for Green Day after the band was forced to drop off the lineup in order for Billie Joe Armstrong to get some help.
This was the first time that Metallica played the Voodoo Music + Art Experience.
This was the eighth time that the band has played in New Orleans.
This was the first time in four years that Metallica has performed in New Orleans.
This was the first time that 'Holier Than Thou,' 'All Nightmare Long' and 'Orion' were played in New Orleans.
This was the first time in almost a year that 'Harvester of Sorrow' was played. It was last performed on December 5, 2011 at The Fillmore in San Francisco.
This was the first time in a year that 'All Nightmare Long' was performed. It was last played on October 30, 2011 in Bangalore, India.
The boys did a short, impromptu jam on Green Day's 'American Idiot' before 'Creeping Death.' Robert also played the bass line to 'Welcome to Paradise' at the end of that jam.
Metallica performed 18 songs off of six albums: 'Kill 'Em All' (2), 'Ride the Lightning' (3), 'Master of Puppets' (4), '...And Justice for All' (3), 'The Black Album' (5), and 'Death Magnetic' (1)