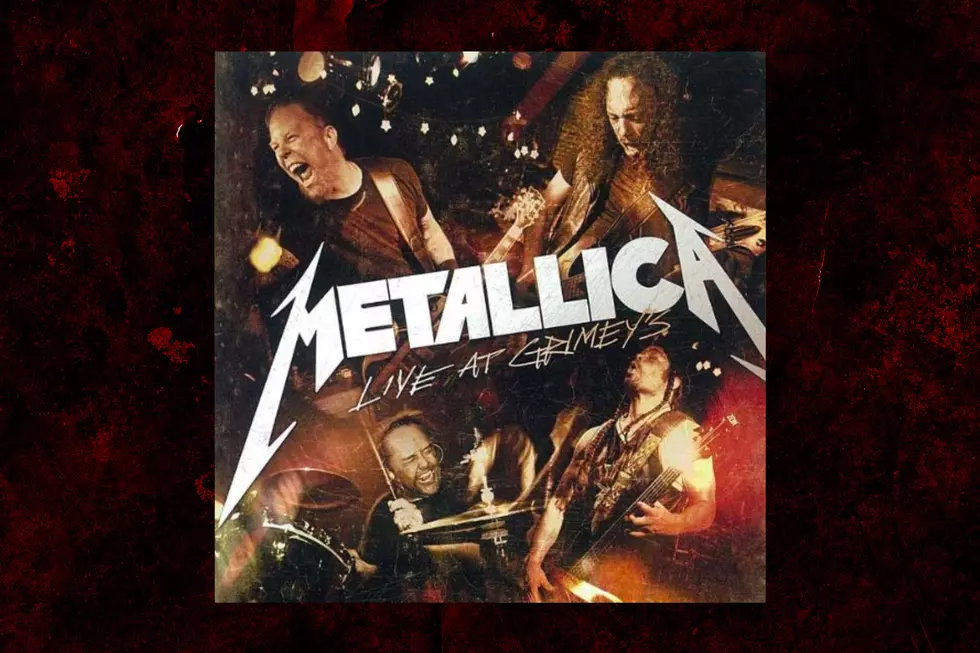 Metallica, 'Live at Grimey's – Album Overview
Warner Bros.
On June 12, 2008—the night before they headlined their first-ever appearance at the Bonnaroo Music & Arts Festival in Manchester, Tenn.—Metallica held a top-secret show in the basement of a Nashville record store. Compared to the approximately 70,000 fans that would be at their Bonnaroo show, this one was a tad intimate with a crowd size of about 150 people.
Fortunately for the majority of the world that was not lucky enough to be in attendance, Metallica recorded the entire performance in the basement of Grimey's—at the record store's previous location on 8th Ave S—and released it two years later for Record Store Day Black Friday on Nov. 26, 2010.
Live at Grimey's captures the intimacy of the show while showcasing the ferocity with which Metallica play—whether they're standing in front of 150 fans or 70,000 festival-goers. It also highlights a dynamic setlist that opens with "No Remorse" and includes many old-school tracks along with a few newer fan favorites like "Fuel" and "Sad But True." For those listeners who don't skip around and listen to the album in its entirety, you'll also hear many quick jams of tracks like "Slither" and "2 X 4" and even Mercyful Fate's "Satan's Fall."
Before opening the closing song, "Seek & Destroy," James Hetfield told the crowd, "Appreciate you coming in here and helping us sweat. It's great to see you and it's a great vibe in here, man. It feels good."
If you hang around until the end of "Seek & Destroy," you'll hear Metallica tear into a brief jam on AC/DC's "Let There Be Rock" before they exit the stage.

Live at Grimey's was released digitally, on CD and as an exclusive 10-inch vinyl double album. Because it came out on Record Store Day Black Friday, Metallica also offered up a special-edition clear variant of the vinyl limited to only 1,500 copies.
Metallica - Live at Grimey's Track Listing
"No Remorse"
"Fuel"
"Harvester of Sorrow"
"Welcome Home (Sanitarium)"
"For Whom the Bell Tolls" (includes "The Frayed Ends of Sanity" jam)
"Master of Puppets"
"Sad But True"
"Motorbreath"
"Seek & Destroy"
Watch Metallica Perform "Welcome Home (Sanitarium)" Live at Grimey's in Nashville
Look: Metallica Just Made the Most Metal Looking Vinyl Turntable
Here's a look at Metallica's new $1599.00 turntable that's coming soon.
See Magnificent Photos From Metallica's 2022 Jonny and Marsha Zazula Tribute Show