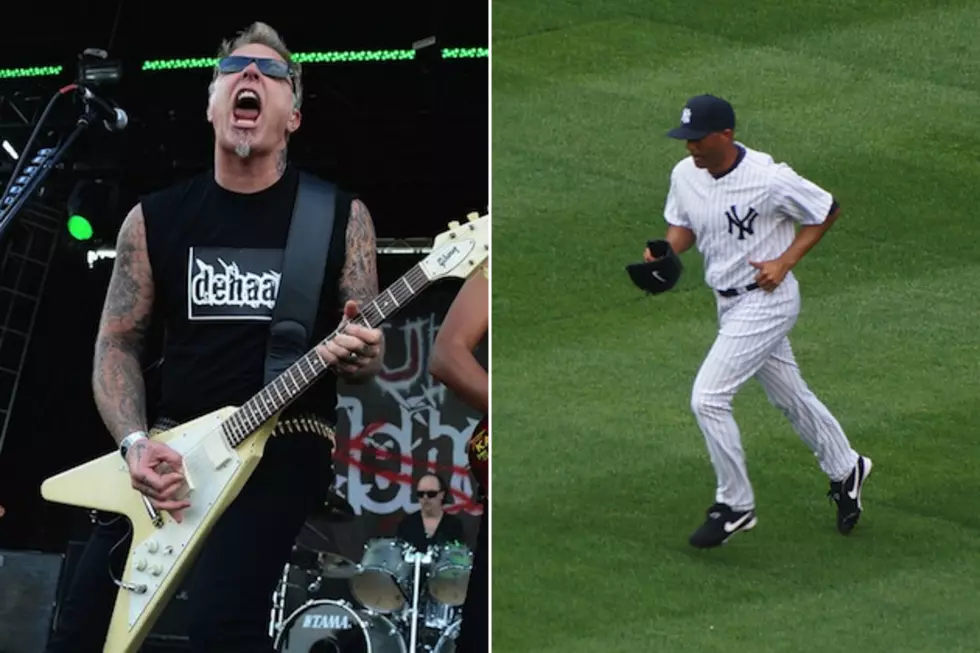 Will Metallica Rock 'Enter Sandman' During Mariano Rivera's Retirement Celebration?
Theo Wargo, Getty Images / Spencer Kaufman, Loudwire
For nearly 20 years, New York Yankees pitcher Mariano Rivera has been mowing down opposing batters en route to becoming the greatest closer of all time. And throughout the majority of his career, his entry to the mound has been powered by Metallica's 'Enter Sandman.'
With Rivera set to retire after this season, the Yankees are throwing him a retirement celebration on Sept. 22 prior to their game against the San Francisco Giants. It just so happens that Bay Area rockers Metallica are playing NYC's famed Apollo Theater the night before. It sure does seem like all the stars are aligned for a Metallica performance of 'Enter Sandman' during Rivera's celebration at Yankee Stadium.
The New York Daily News contacted Yankees reps about the matter, but a team spokesperson would not comment on "any events surrounding Mo's ceremony."
While it's strictly speculation right now, it would be pretty darn cool if it did indeed happen. The all-time greatest closer in Major League Baseball history with the biggest metal band in all the land -- now that's a grand slam!