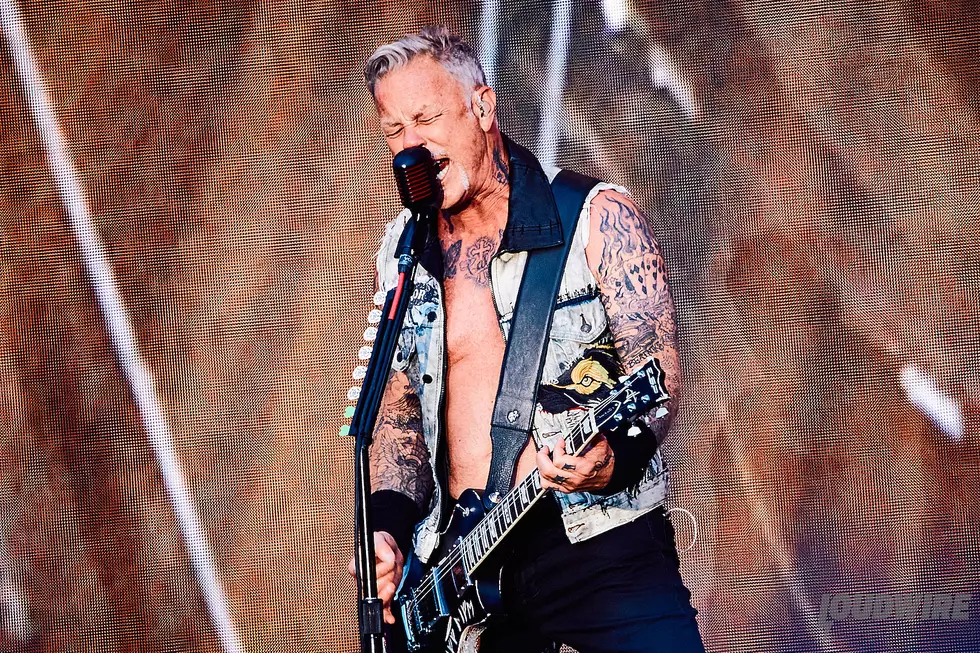 Download Metallica's Set at BottleRock in Napa, California
Donny Evans (IG @iamdonnyevans)
On Friday, May 27, Metallica headlined the opening night of BottleRock, a music and food festival held over Memorial Day Weekend in California's Napa Valley.
There was a diverse lineup of artists, from Twenty One Pilots and Black Crowes to P!NK and Luke Combs, but Friday night found the Bay Area legends rocking the fest with a massive set that covered their career, opening with "Hardwired" and closing out with "Enter Sandman."
Watch Footage of Metallica Performing "Wherever I May Roam" at BottleRock
They also pulled out "Seek & Destroy" from Kill 'Em All, "Whiskey in the Jar" from Garage Inc., and the incredible one-two-three punch of "Creeping Death," "Fade to Black" and "Master of Puppets."

For fans who weren't in California for the gig—and for those who were and want to relive the night—Metallica have released the official live recording and you can grab it over at LiveMetallica.com and via nugs.net.
Two days after their BottleRock show, Metallica closed out another Memorial Day Weekend festival, Boston Calling at the Harvard Athletic Complex. Metallica's next U.S. gig is July 28 in Chicago as part of Lollapalooza and then they have two stadium dates scheduled in August; they'll be covering a lot of ground in Europe over the next couple of months, too. You can follow along with their full tour itinerary here.
Photos: BottleRock Festival 2022
See photos from all three days of the 2022 edition of the BottleRock Festival, featuring Metallica, Greta Van Fleet, Twenty One Pilots and many more.