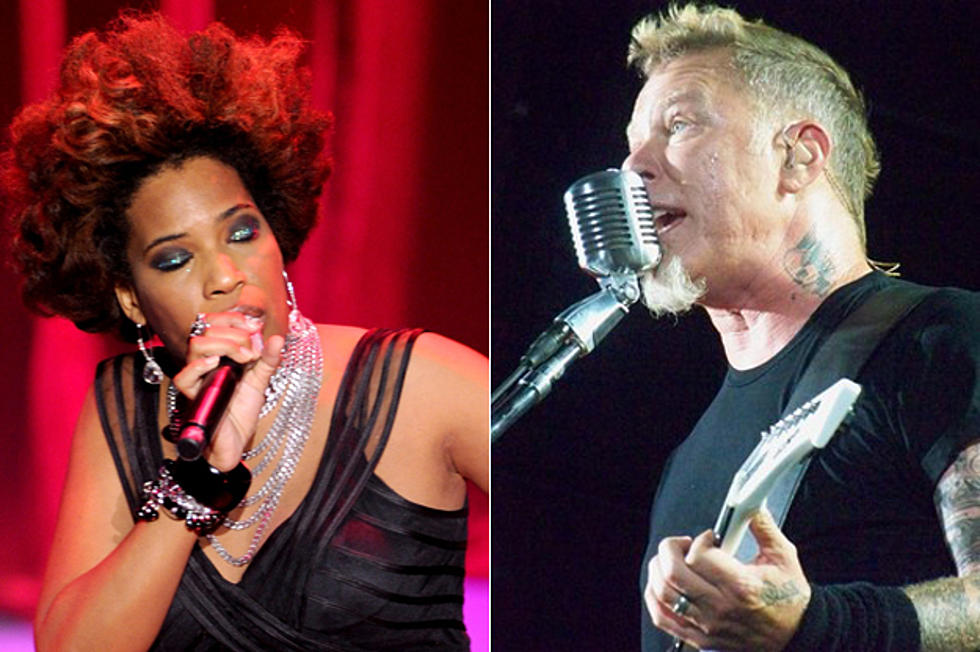 Macy Gray Covers Metallica's 'Nothing Else Matters' on New Album
Kevin Winter, Getty Images / Liz Ramanand, Loudwire
Songstress Macy Gray is gearing up for her new album 'Covered' on which she performs her own rendition of songs by a wide variety of artists -- one of those artists happens to be Metallica.
Produced by Hal Willner (Lou Reed, Metallica), Zoux and Macy Gray, 'Covered' will be her first album to be released on 429 Records. Gray will not only cover Metallica's 'Nothing Else Matters' but also 'Teenager' by My Chemical Romance, 'Maps' by the Yeah Yeah Yeahs, 'Creep' by Radiohead and other tunes.
Gray's first video from 'Covered' will be the Toyes classic 'Smoke 2 Joints' (also covered by Sublime). The party filled video will be directed by Robert DeVico (Pink, Lenny Kravitz, Missy Elliott).
Gray's upcoming album will be her first since 2010's 'The Sellout.' 'Covered' will be released worldwide on March 26th, a special iTunes edition available which will include exclusive remixes of Awolnation's "Sail" and "Here Comes The Rain Again" by Eurythmics.