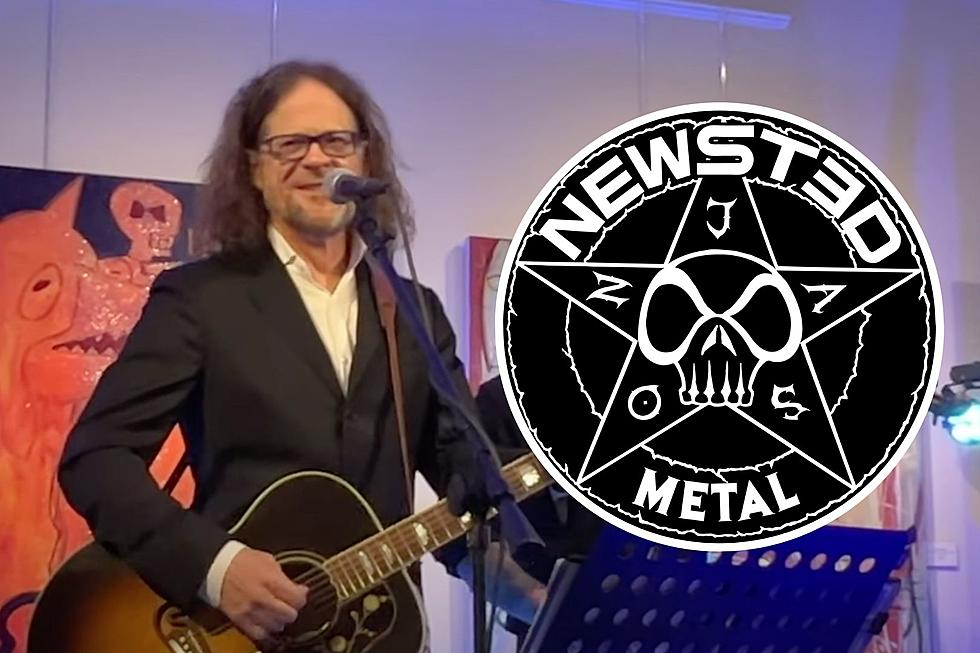 Jason Newsted Reactivates His Metal Band, Announces First 2023 Show
YouTube: travelingempire / Chophouse Records
Former Metallica bassist Jason Newsted has reactivated his eponymous band (Newsted) and has announced their first show in 10 years.
The four piece group was originally active from 2012 through 2014 and features the namesake Newsted (bass, vocals) as well as returning members Jessie Farnsworth (guitar, backing vocals) and Jesus Mendez Jr. (drums) in addition to new guitarist Humberto Perez.
The Newsted band's first show of 2023 will take place on May 20 at Revolution Live in Fort Lauderdale, Florida and tickets will go on sale on April 21 at 10AM.
With this news coming so quickly after the release of 72 Seasons, the first album from Metallica since 2016's Hardwired... To Self-Destruct, it's been a pretty good few days for 'Tallica fans.
Earlier this year, Newsted teased that he would be active again in various capacities, including a return to heavy music.
He told Gator 98.7 in early February, "I spent six months of last year putting together The Chophouse Band Volume 1. The Chophouse Band has been together [and] making music since 1992. ... So, it was our first album after 30 years and I spent a lot of time on that. And then, once I got that under my belt, I'm kind of stepping back into the heavy now."
READ MORE: Jason Newsted Admits He Thought Metallica's 'Enter Sandman' Was 'Kinda Corny'
"So, the last couple of weeks I've been auditioning guitar players for a heavy project," Newsted continued, "I'm back on bass and singing with a metal drummer – double bass, you know, gettin' loud again. So, I've got a couple of things – a couple of irons in the fire. I'm putting two new projects together right now — but loud."
Time will tell if this will also lead to new music, which would follow up a pair of 2013 releases, the Metal EP and the Heavy Metal Music album.
Below, watch Jason Newsted & Friends perform the song "Hillbilly Grave" back in mid-February.
For tickets to Metallica's upcoming world tour, head here.
Jason Newsted & Friends, "Hillbilly Grave" — Live (Feb. 11, 2023)
10 Rock + Metal Bands Whose Bassist Is the Only Original Member Left
The following bands no longer have any original members left except for their bassist.
15 Rock + Metal Bands Whose Guitarist Is the Only Original Member Left
The following bands no longer have any original members left except for a sole guitarist.