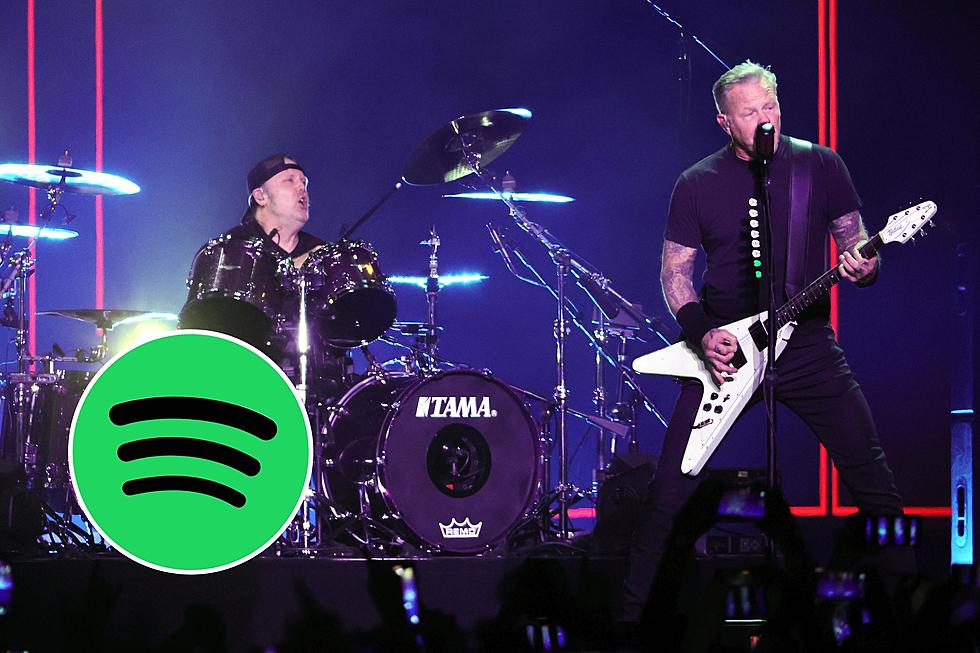 Follow The Ultimate Metallica Playlists on Spotify
Ethan Miller, Getty Images
In 2021, Metallica hit an incredible 1.3 billion—billion, with a B—streams on Spotify. If you're not sure what to do with that number, you can break it down to 112.2 million hours listened by 58 million fans spread out across 178 countries.
By far, Metallica had the most streams of any rock and metal band on Spotify in 2021—and that shouldn't be surprising. Metallica are huge and they are, undeniably, the biggest metal band in the universe.
But of course, Metallica weren't always spinning their music on Spotify. Though the streaming service was founded in 2006, Metallica didn't bring their massive catalog to Spotify until 2012.
The Ultimate Metallica Playlists
Given Metallica's massive presence on Spotify and our deep love for all they've done over the last four decades, we thought it was time to put together some ultimate playlists. We'll keep updating this page as we create and release more playlists, and we recommend making sure you follow each playlist as we'll be sure to regularly add songs to them, too.
Consider these playlists living organisms designed to celebrate all things Metallica.
The Ultimate Kill 'Em All Playlist
The album that started it all. On this playlist you'll get Kill 'Em All in full along with rough mixes and live performances. We even throw in some great covers from bands like Motörhead, Terror and Agent Orange.
The Ultimate Ride the Lightning Playlist
Ride the Lightning was unleashed onto the world in 1984 and this playlist captures the album, epic live tracks and some really cool demos.
The Ultimate Master of Puppets Playlist
March 3, 1986, will forever be a holy holiday for metalheads across the world because that is the day that Master of Puppets changed everything. This playlist features the remastered album, unforgettable live tracks, covers of MoP songs and even some demos.
The Ultimate Black Album Covers
When Metallica celebrated the 30th anniversary of the "Black Album," they also released a massive covers compilation called The Metallica Blacklist. This playlist pulls some of our favorite covers from that compilation as well as several others from artists like Macy Gray, Apocalyptica and Witchgrinder, to name a few.

Make sure to follow Ultimate Metallica on Spotify. If you have an idea for a future ultimate playlist, make sure to send us a message in the Ultimate Metallica app and let us know.
Our Favorite Metallica Cover Art — Singles
This was no easy task, and there's no doubt that many will have their own personal favorite cover art that they think should be included in this collection. From looking at absolutely killer artwork created by Brian Schroeder—better known to 'Tallica fans as the artist Pushead—and awesome shots of the band to hand-drawn cover art by James Hetfield himself, these are 10 covers that we love.
Here Are Some of Our Favorite Metallica T-Shirts
Metallica have not only created some of the best heavy metal in the last 40 years, they've also created some of the most iconic T-shirts. In the last four decades, they've worked with incredible artists like Pushead, Brian Ewing and others to bring their songs and albums to life. In the gallery below, we've picked out some of our favorite T-shirts that are currently available at Metallica's official online store. Which one is your favorite?