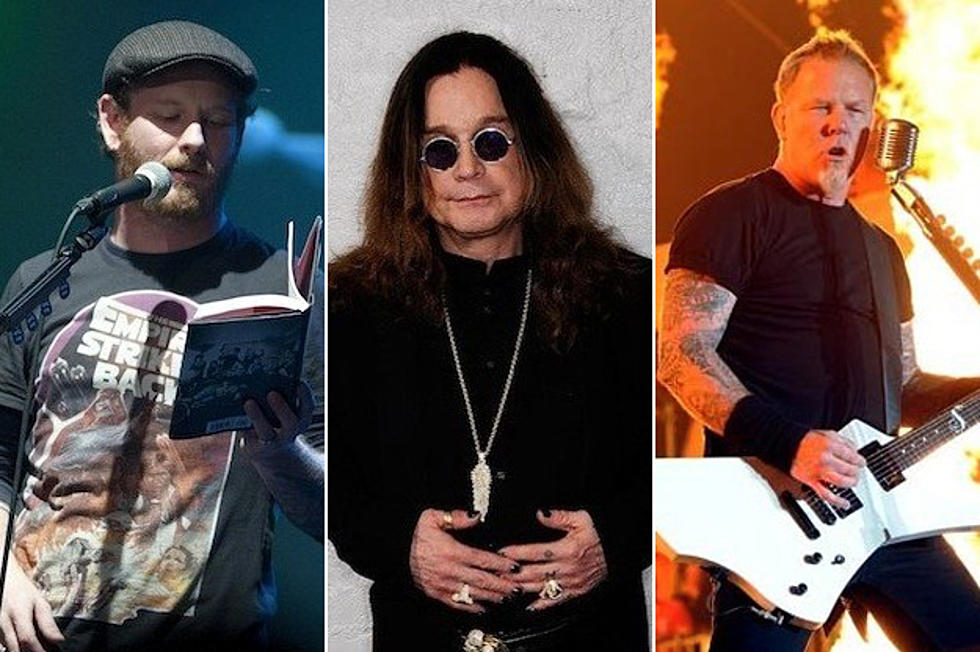 Slipknot, Black Sabbath and Metallica to Tour Together in 2012?
Michael N. Todaro / Larry Busacca / Kevin Winter, Getty Images
With Black Sabbath reuniting, Slipknot touring and an upcoming big announcement from Metallica, metal heads can only fantasize about these three massive acts sharing the stage. A new report from Artisan News suggests these bands may get together for a huge massive festival tour in the summer.
With the Big 4 shows and 30th anniversary gigs behind them, Metallica are set to deliver a big announcement in January of next year.
Even though Black Sabbath have released dates for their European trek, there haven't been any North American shows announced yet. Can fans look forward to the return of Ozzfest? Who knows?
Slipknot frontman Corey Taylor has said in numerous interviews and on stage during his solo tour where he performs acoustically and reads from his new book that Slipknot will be on tour next year and doing a late summer run in the United States on a major festival. Ozzfest? Mayhem? Just tell us already!
None of this is confirmed, but Artisan News has put together a series of video clips (see below) that hint at the possibility of this massive festival tour. So, if you thought 2011 was huge for hard rock and heavy metal, hold on tight because 2012 seems like it's going to be a crazy one for metal heads.
Check Out the Artisan News Video That Addresses These Concert Rumors