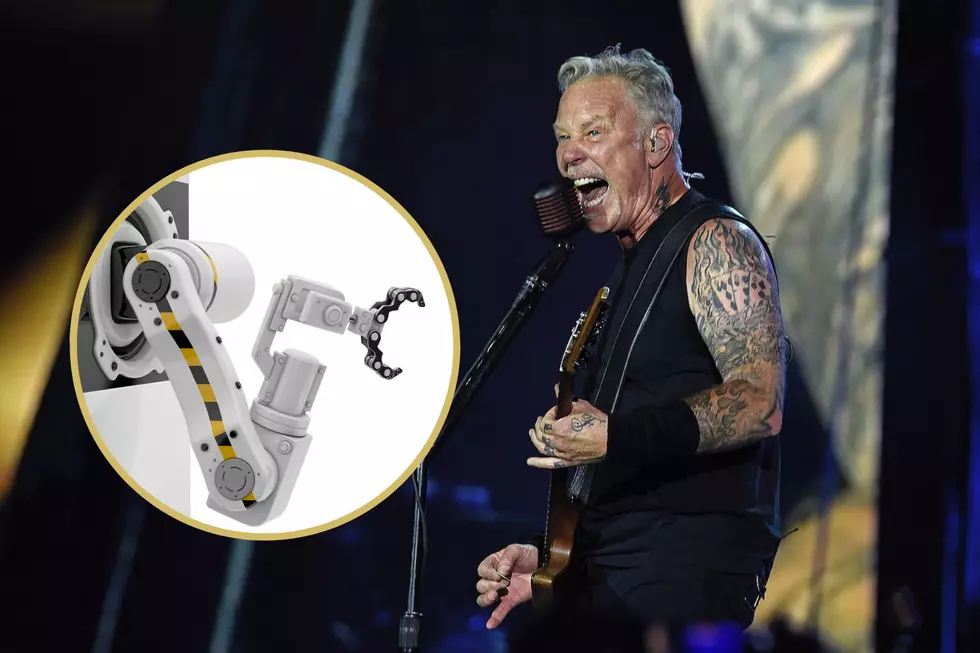 Robotic Band Playing Metallica Still Isn't as Tight as James Hetfield's Right Hand
Didier Messens, Getty Images / Ociacia, iStock/Getty Images
One Hacker Band is the brainchild of one serious techie who has modded a guitar, bass and drum kit with programmed robotic components that then play songs by iconic artists such as Nirvana and Metallica. But these robots still don't have a picking technique quite as tight as James Hetfield and that dominant right hand of his.
The great news is that, for now at least (and when it comes to playing classic songs on traditional instruments) the threat of machines overtaking humans remains a bit of a distant threat. While AI-generated music is rapidly improving, only flesh and blood is truly capable of delivering this music in the proper format — live and in person.
But let's not take too much away from One Hacker Band because the reality is that this an incredibly impressive feat of engineering. As you can see in the handful of video clips below (including a robotic bass responding to voice commands to play), not every fret is equipped with a robotic attachment, meaning that unique tunings are required in order to meet the limited abilities of the setup.
In the "Enter Sandman" clip, the techie acknowledges he was tweaking the palm-muting techniques and that the overall results are "sloppy, but getting better." He also explains that the "fifth string is tuned to a B to make power chords possible with a barre."
We'd also like to shout out the Nintendo video game icon Kirby, who is seen as a plush toy replacing the usual old pillow crammed into the kick drum. Nice!
Follow One Hacker Band on TikTok and Instagram for more videos than what you see below.
And if you'd rather see Hetfield and the rest of Metallica play "Enter Sandman," you can probably catch it at least once on Metallica's upcoming tour, featuring two-night performances in each location with no repeats in the setlist. If you don't have tickets yet, get them here.
Robotic Band Plays Metallica's "Enter Sandman"
Robotic Band Plays Nirvana's "Smells Like Teen Spirit"
Robot Band Plays Survivor's "Eye of the Tiger"
Robotic Bass Responds to Voice Commands to Play
57 Rock + Metal Bands Who Changed Their Name Before Getting Famous