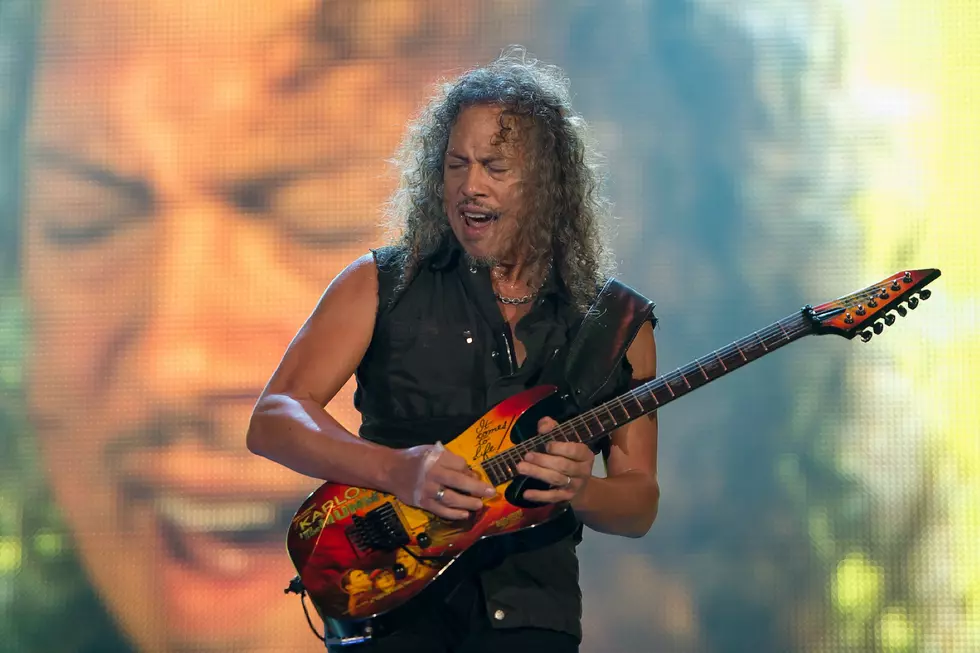 Kirk Hammett Teams With AMC Networks for New Comic Series
Buda Mendes, Getty Images
Metallica's Kirk Hammett has found a new creative outlet, partnering with AMC Networks Publishing for a new comic series titled "Nights of Lono" that will unravel an adventure mystery taking place in Hawaii.
Nights of Lono is one of several new titles revealed by AMC Networks Publishing that are currently in the works. Hammett will work on the story with his writing partner and co-creator Marcel Feldmar.
According to the description provided by AMC Networks, "Nights of Lono" (which is the current working title, "tells the story of a troubled female detective in 1989 Hawaii who is hired to find King Kamehameha's tomb before it is discovered by an unscrupulous occultist from the mainland."
The story is "a mix of mystery and supernatural adventure, [providing] a self-aware journey through standard detective tropes and cliches that are sharpened and given new life with fresh takes on the myths and folklore of the Hawaiian Islands."
No timeline has been announced for when the comic series will arrive.
In addition, Hammett will also provide a foreword to another AMC Networks Publishing book that's en route titled "Shudder's Creepshow: From Script to Scream." The coffee table book comes from Creepshow show runner and executive producer Greg Nicotero. And while Hammett offers the foreword, the book also has an afterword by the legendary horror writer Stephen King.
Hammett is no stranger to writing. His first book, "Too Much Horror Business," documented his horror memorabilia. It was released in 2012. In 2014, the musician spoke of doing a second book that focused on the pop culture of the '60s and '70s, particularly focusing on hot rod and surf culture as well as more of his monster or horror culture collecting.
15 Rockers Who've Appeared in Horror Films